With our diverse skills and knowledge, By-Tech Engineering has proficiently offered our services in both manufacturing and installation spanning a multitude of industries and clients.
To date, some of the industries we have worked in include Materials, Food and Beverage, Snack Foods, Process and Packaging, Warehousing, Industrial and Manufacturing Sectors and Fast Moving Consumer Goods (FMCG).
We have also worked extensively in Building and Construction and Heavy Industry (Mining and Resources).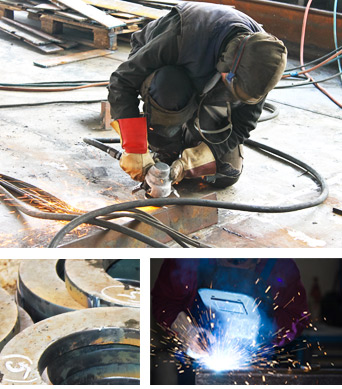 Experience
Machine Guarding
Platforms, Stairs and access ladders
Steel Structures and Support Frames
Repairs & Maintenance
Handrails and Bollards
Chutes/Hoppers/Bins
Conveyors & Elevators
Special Purpose machines
Piping
Previous Projects
Orora Beverage Can Division
Orora Fibre Packaging
Visy Beverage Can
The Ardagh Group
Escape Chute Systems
Carton Solutions
QLD Glass
Elumatec
Elliot Aluminium
PE Systems
Air Design
Omnitech
Formula Interiors
Capral Aluminium
Calara Constructions
James Strong Packaging
Majans
Veolia
Carton Solutions
AJW Constructions
Asahi Beverages
Bauer Kompressoren Australia
Boehringer Ingelheim
Rabar